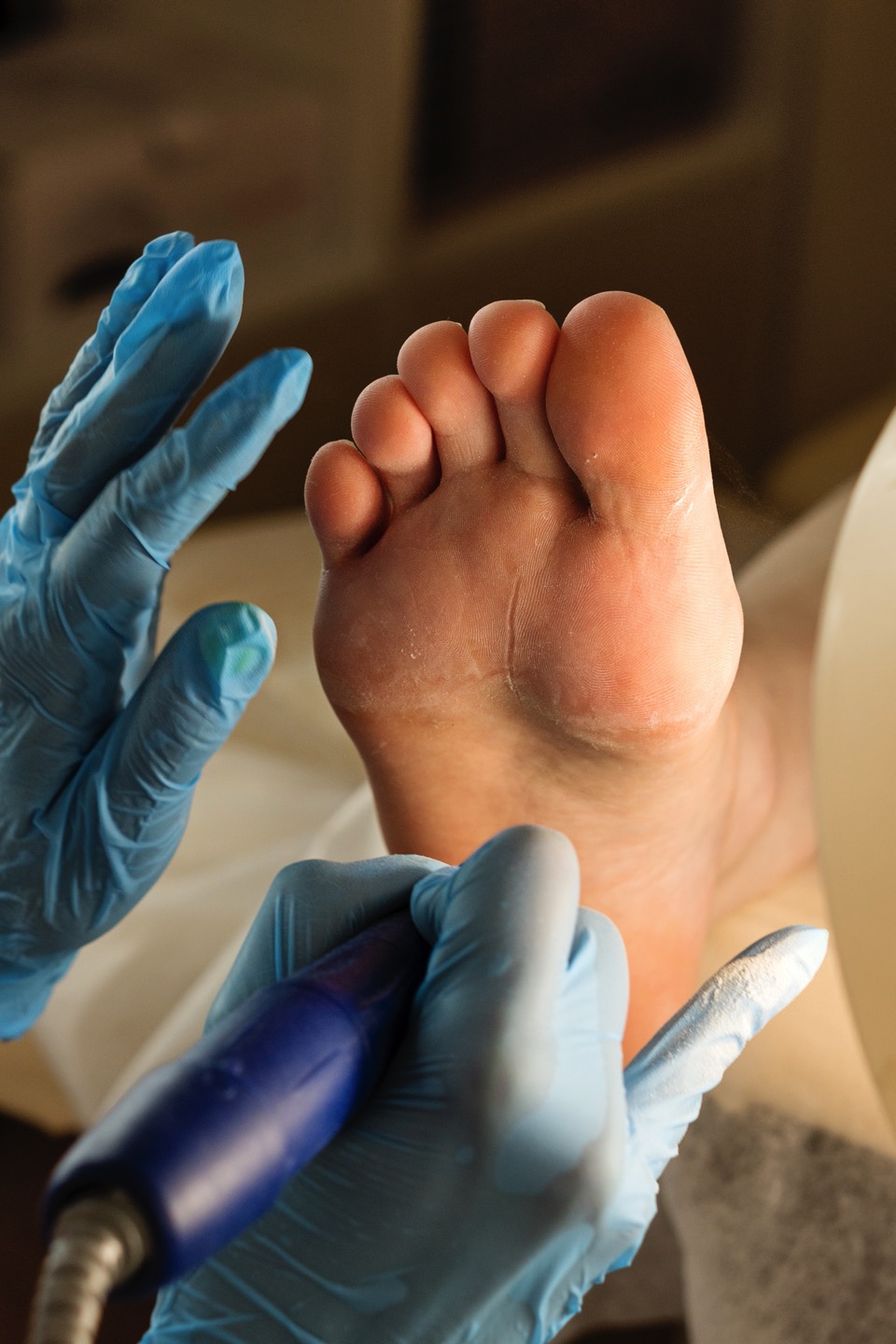 At Newgate St Clinic, our aim is to provide a wide range of chiropody, podiatry & beauty services, provided by a friendly, caring team dedicated to meeting your requirements. ​
At our purpose-built private clinic, we aim to provide excellent patient care where our team are available to answer any of your questions regarding treatments and prices, and offer follow up care when required.
Situated in Worksop at 8 Newgate Street, we can offer a wide range of appointment times to meet your needs. Newgate Street Clinic provides a warm, welcoming environment offering care and relief for patients with painful & problematic feet. We have been providing high-quality foot care services to clients in Worksop and the surrounding areas for over 25 years.
Formerly Gillian Stevens Podiatry, Newgate St Clinic is the New Home of Premier Podiatry in Worksop. Our team of highly trained Podiatrists and Foot Specialists have a wealth of experience in diagnosing and treating a wide range of foot conditions, including Arthritis, Plantar Fasciitis and Verrucae.
With the latest techniques and state-of-the-art equipment, we offer top-quality foot treatments. We help our patients by reducing and eliminating foot pain and, therefore allowing their day-to-day activities to continue with ease.
Our professional, warm and friendly team is ready to help
Our team consists of dedicated podiatrists, foot specialist & beautician – all with their own scope of expertise. Our podiatrists are registered with the Health & Care Professions Council (HCPC). The HCPC is our regulatory body and it is an independent UK-wide regulator established to protect the public.
In addition, we are members of the Society of Chiropodists & Podiatrists which is our professional body, representing around 10,000 podiatrists in the UK.
Our support team consists of receptionists who provide telephone assistance for booking appointments and dealing with any general enquiries and a great welcoming smile when you come to the clinic.